br/>


CRISPY CALAMARI ,LEMON AND MAITAKE SALAD OVER ARUGULA
Sweet Potato Pecan Pie

Honey Glazed Ham for Easter




Bread and information on it in discussions
Chocolate almond cookies
All Glutin free products, try Chocolate cup cakes

these and see if you like them
Nectarine Cobbler u can use canned pie fillings in a pinch!
Red Velvet Birthday Cake coming soon!
Glhwein- a warm drink from germany from Jo, both non-alcoholic in discussions
Cinnamon stars-from Jo
CHEWY OATMEAL Raisin COOKIES, THESE ARE RAW -recipe to be posted soon!
Cooked Chewy Oatmeal Raisin Cookies
BLUEBERRY BANANA ALMOND MUFFINS OR LOAF- picture is taken a little under done as pictures of food look over done, when fully cooked- the exterior muffins r done!
Orange Butter Cookies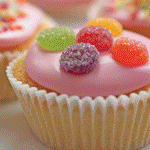 PASCA
EGG PLANT
Firecracker pot roast

>
Chicken lasagna, above recipe below in discussions
EASY SMEEZEY CREAMY CRAB STEW
IRISH STEW
POTATO PANCAKES (COLOGNE STYLE)
IF U POST A PICTURE WITH A RECIPE I WILL FEATURE IT ON THIS PAGE, SO IF YOU SEE A PICTURE=RECIPE, JUST LOOK IN THE DISCUSSIONS FORMAT AND IT WILL BE THERE.. THANKS FOR CONTRIBUTING TO THIS GREAT GROUP XO WANDA

glitter-graphics.com
Mititei
salata de boeuf
LOUISIANA WINGS
Sarmalute_mamaliguta
THREE LAYER APPLE PIE....MMMMM
Bavarian Schweinshaxe
Romanian Walnut Panetone
Salmon and scallops on cedar boards
STOVE TOP BBQ WIENERS AND BEANS
BERING SEA CRAB QUICHE
!
Big New-years-Pretzel
AP
OUR BELOVED CAPTAINS FAVORITE BREW! WE MISS YA Cap
Pumpkin soup from Jo

Norwegian chocolate french toast
SHRIMP SCAMPI
Welcome Mandy to the recipe exchange as administrator to help me out love you sweetie
PLEASE PUT ALL RECIPES IN "DISCUSSIONS" SO I CAN FEATURE YOU AND THEY DON'T GET LOST IN THE COMMENTS!! THANKS WANDA